About Richard Hogan - Certified Home Inspector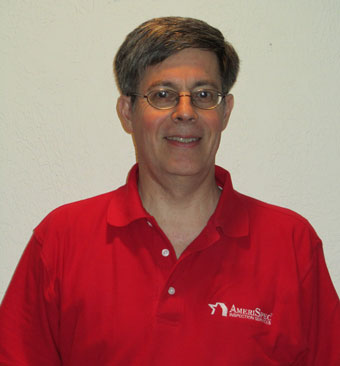 Richard Hogan—Certified Home Inspector
Richard Hogan is the owner and inspector of AmeriSpec Inspection Services. As the leader of an AmeriSpec franchise, Richard has gone through rigorous training, and he brings a superior level of professionalism and customer support to the home inspection process. Richard is passionate about building technology, and he loves to help his customers learn everything they can about a home before they negotiate a purchase.
Thorough and Professional
Richard earned his B.S. in Architecture from Lawrence Tech, and from there, he went on to obtain his Michigan Builders license. Richard worked for years as a General Contractor before shifting his focus to inspecting homes professionally. A quality home inspection can make a monumental difference in the lives of homebuyers and their families, providing a level of insight that makes a protected investment possible. You can count on Richard to be thorough and professional from start
Advanced Diagnostic Testing
Specialized diagnostic tools are sometimes required in order for a home inspector to qualify suspicions about defective building materials or other safety issues inside a home. Richard uses the follow tools at no extra cost when the need to do so is suspected:
Thermographic Camera (thermal imaging)
Moisture Meter
Carbon Monoxide Detector
Gas Leak Detector
Our Home Inspector's Credentials
AmeriSpec Certified Inspector: 407811
Licensed Michigan Builder: 2101191479
ASHI Great Lakes Chapter, IBR Award
Bachelors of Architecture: Lawrence Technological University
Experienced Residential Contractor
NRPP-Certified Radon Tester: RT-106425
NRPP Multi-Family Radon Measurement Certificate 
Attentive Customer Service & Support
Richard invites his customers to attend their home inspection, giving him a chance to explain the home's features and potential defects while showing you exactly what he's referring to.
An AmeriSpec inspection report is much more than an itemized list of a home's weakest areas and strongest selling points—it's a prospective homeowner's handbook that explains what should be attended to in order to bring the property up to current building standards and to prevent future issues.
After the inspection is over, Richard remains available to answer questions over the phone for as long as you need him—making it easier for you to reach a confident home-buying decision.
When he's not on the job, Richard stays busy working around the house—home improvement has long been one of Richard's favorite hobbies. Richard also loves to go skiing whenever he gets the chance.
Investigative Home Inspection Services